Day 58
Liam and I joined several other kids from the Child Cancer Foundation today and made a trip to the Weta Studios in Miramar which was organised by Dean Gifford.  We were picked up by two limousines and a Police car, funnily enough I was one of the ones to ride in the Police car!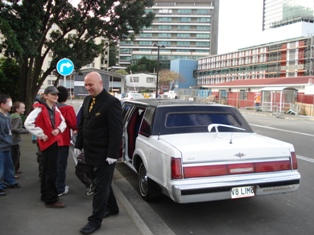 We were greeted at Weta by none other than Academy award winner Richard Taylor!  We got to meet Gollum, King Kong, several strange creatures and got to play on the "warthog" off Halo.  I must admit to standing beside this tank like thingee machine which was called the warthog and wondering when we were going to see the pig!
We were then ferried to McDonalds for the lunch of choice.  This was provided by Keith at Ace Limousines.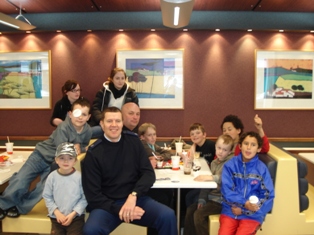 Then we headed out to the Life Flight trust near the airport where the kids got winched on the side of the helicopter and got to play all over it.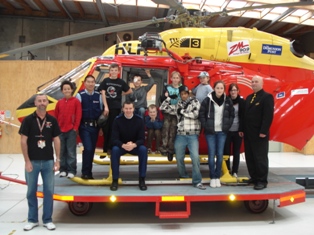 I really think that the highlight of the day for Liam was meeting other children in similar situations to him.  He had an absolute ball and didn't want to leave the family place and the other kids!  I also met some lovely people including someone from up the Kapiti Coast who has a son the same age as Liam who is ill.  Here is a link to a website which is run by the Gillies group in Upper Hutt.  They are building a house in association with Golden Homes which is being auctioned and the funds donated to the Child Cancer Foundation.  I met Steve from Gillies Group who told us that there have been so many things that have been donated with the house it is incredible!
We are back to the hospital tomorrow morning to get Liams eye checked, I can't believe it is Friday already- not sure where the week has gone!!!
Take care
Becs